Security, health, safety & acoustics
Security, health, safety & acoustics
Fire classifcation according to European standard
A2-s1, d0 - B-s1, d0 - B-s2, d0 - RF1
All finishing materials belong to fire classes B-s1, d0 or B-s2, d0 or RF1. For high rise buildings, we have a range of finishes in A2- s1, d0 glass textile membranes.
VOCs: A+ for all the finishes used and all the elements that make up Arcolis® acoustic bafes and panels.
Certifications, test reports etc., are available upon request.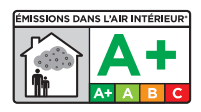 Acoustics and security
Barrisol® puts safety and quality at the center of its concerns, in accordance with applicable standards and legislation. Barrisol® membranes are 100% compliant with CE standards, they are manufactured with phthalate-free plasticisers, and guaranteed to be free from cadmium, mercury and arsenic.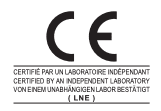 No emission of VCM (vinyl chloride monomer) is detected when the ceiling is heated or when it is installed, or after installation.